Print Resources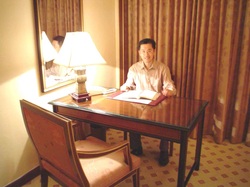 "How beautiful upon the mountains are the feet of him that bringeth good tidings, that publisheth peace; that bringeth good tidings of good, that publisheth salvation; that saith unto Zion, Thy God reigneth" (Isaiah 52:7).

Jonathan has recorded and written messages of exhortation to people and have described the ministry of the media and the printed page as such:

"It has been said that the pen is mightier than the sword but as for me, it is the Sword of the Spirit (the rhema Word of God) that gives the pen the cutting edge".

"MY heart is inditing a good matter: I speak of the things which I have made touching the king: my tongue is the pen of a ready writer" (Psalm 45:1).